Solar Industry Solutions
Photovoltaics is one of the main pillars of the energy transition and the race to reduce CO² emissions.
With new markets emerging, and big and mature ones taking off again, the solar industry is ramping up to meet the scale of the world's climate and sustainability challenges.
Our solar industry solutions support this transition to a new, carbon-neutral and circular economy and help your company avoid the risks of being non-compliant.
We offer support all along the life cycle: from meeting your obligations when placing solar products onto the market, through to talking care of their end-of-life.
Why talk to many different companies about your recycling and takeback needs? As a global specialist with a large international network, speak to one of our experts instead.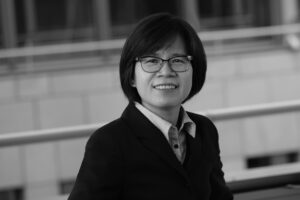 Go deeper
Want to register and report your new products legally? Want to take care of the old ones?
PV recycling: let the sunshine in
Any manufacturer, reseller or distributor of solar products is legally obliged to comply with extended producer responsibility
(EPR) regulations and ensure waste management for their end-of-life products.
The obligations include registration and
reporting, as well as organising takeback and treatment solutions for discarded solar panels, inverters, and storage batteries.
We offer a vast range of services that enable our customers to fulfil their legal obligations globally in an easy and fully compliant way.
Want to take the next step towards full compliance and effective management of your resources?
Check out the short film here.
If your company is placing PV panels, inverters, and storage batteries onto the market, then you need to manage all these requirements in many different countries.
Our global compliance services – registration and reporting for WEEE, packaging, and batteries – take a load off your desk!
It's making more and more economic and environmental sense to ensure your products are being collected, recycled or disposed of sustainably.
Legally, you also need to comply with local legislation — rules that changes from country to country.
We help customers implement mandatory and voluntary takeback programmes worldwide.
We're their trusted partner for organising pick-ups and collecting end-of-life products, accessories and packaging all over the world.
Start making the most of your resources today.