Who we are
A reliable partner. A forward thinker. A global platform for EPR.
We help companies and organisations around the world to fulfil their Extended Producer Responsibility (EPR) obligations and achieve their sustainability goals in a growing number of countries.
With our expertise and experience we strip away complexity, leaving you to focus on your core business and achieve your full potential.
Think globally. Act locally. We offer holistic, effective solutions to all of our customers.
Our approach is innovative and entrepreneurial. As our pioneering heritage shows, we embrace innovation and introduce change.
In 1995, Landbell Group began as a waste management service provider in Germany. Today, we're an international one-stop shop for takeback and recycling services.
Landbell Group is the leading provider of services and consulting for environmental and chemical compliance. From national or international takeback schemes to consulting services or software solutions — with us, you get everything under one roof.
Some facts & figures
Our Sustainability Initiative
We must be responsible in how we operate as a business. Our Group-level sustainability initiative is all about this belief.
We are integrating sustainability into our business.
Annual Performance Review
Last year, Landbell Group took more steps than ever to respond to regulatory, resource and recycling challenges.
Find out more in our annual performance review for 2022.
A different approach to business
Landbell Group companies strive to do business in a different way.
We believe a healthy environment is the foundation for everything — and an innovative, competitive economy is vital for sustainable growth. Our approach ensures that these two ideas can co-exist and complement — rather than contradict — each other.
We challenge the status quo, driving change and creating opportunities. Just look at the history of our companies:
Landbell fought intensely to break the packaging monopoly in Germany in the 1990s.
Four producers founded European Recycling Platform to do the same for electronic goods in the early 2000s.
H2 Compliance began in 2006 because companies increasingly needed support with chemical regulations in Europe.
In the 2000s, Prodigentia started developing software to simplify compliance processes for our clients.
Our companies therefore share the same origins and drive. We started as small businesses and took on much bigger competitors — and we continue to grow as long as the challenges that governments and companies face also continue to grow.
We are Landbell Group
Landbell Consulting Advocacy on policy developments and EPR implementation Landbell Consulting advises, lobbies and delivers EPR projects across the globe for producers, associations and governments.
Landbell Deutschland More than a packaging and compliance scheme Landbell Deutschland offers compliance solutions for the waste packaging regulations in Germany. Landbell's portfolio includes compliance, registration and reporting services, as well as environmental consulting for producers and retailers.
Landbell DS Entsorgung Facility waste management and transport packaging Landbell DS Entsorgungs- und Dienstleistungs-GmbH supplies a full range of operational recycling, waste disposal and logistics services. From commercial waste to transport packaging, the company manages all logistical, disposal and bureaucratic processes and offers customised solutions.
Landbell European Recycling Platform Multinational packaging, batteries and WEEE compliance Landbell ERP provides compliance services for waste electronics, batteries and packaging in Asia, Europe, the Middle East and South America.
Landbell H2 Compliance Global consulting for chemical and environmental compliance Landbell H2 Compliance provides consulting services and software solutions for chemical and environmental obligations in Europe, North America and Asia-Pacific.
Landbell Software Digital solutions for managing compliance, waste and resources Landbell Software offers digital solutions for compliance, waste and resource management in Europe, Africa, North and South America and the Middle East.
Our milestones
From Mainz to the rest of the world: a strong desire to innovate led Landbell to reshape the German recycling market. Landbell Group is now a global specialist for environmental and chemical compliance.
Landbell, a waste disposal company, is founded in Mainz.
The company develops its own recycling scheme in cooperation with the German Lahn-Dill district.
Landbell breaks a monopoly in Germany as its packaging compliance scheme is approved by the state of Hessen.
The company moves into new business areas: take-back solutions for specific materials, WEEE compliance, waste management and deposit schemes for disposable cans and bottles.
Landbell's packaging compliance scheme is approved nationally.
EASy-Shop is launched as the first online platform for packaging compliance.
The company expands its portfolio to offer global services with selected partners.
The Green Alley Award is founded to support start-ups in the fields of recycling and the circular economy.
European Recycling Platform (ERP) joins Landbell Group.
Prodigentia becomes a Landbell Group company.
H2 Compliance is acquired by Landbell Group.
Landbell Group agrees a strategic partnership with DHL Supply Chain to create a one-stop shop for supply chain management and producer compliance, acquiring DHL's Data and Regulatory Compliance Services in the UK in the process.
Landbell Group breaks the monopoly for packaging compliance in Portugal.
Landbell Group advises governments on the implementation of Circular Economy strategies, e.g. in Egypt and Brazil.
We employ more than 400 people worldwide and have a stable management and ownership structure.
We are an independent, privately-owned company, which has been in the hands of the same family for over 20 years. Our shareholder has been with the company since it was founded.
Our CEO is with the company since 2005 and has led the company since July 2007, our senior management team has been in place since the key EPR legislation for WEEE, WBA and packaging was first introduced.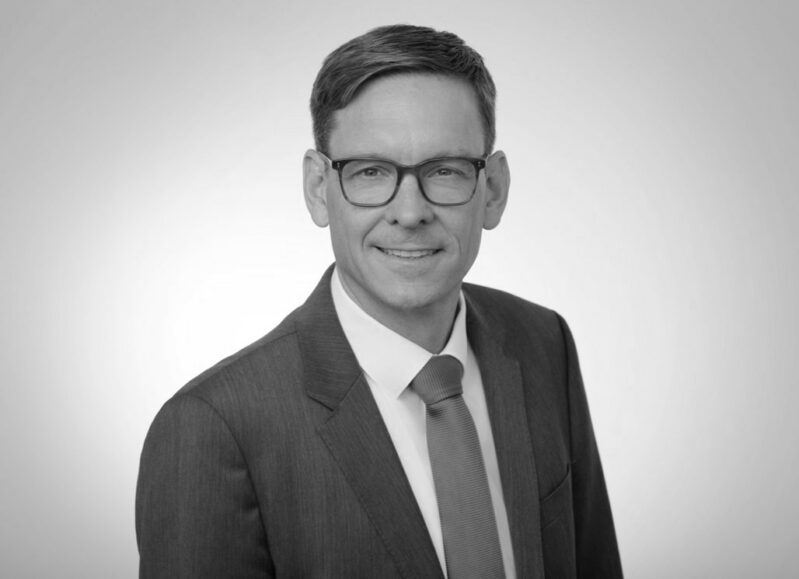 Jan Patrick Schulz (Chairman), Uwe Echteler, Tim Scholz
What is our role in the
circular economy?
Everybody knows that the linear path of production, consumption and waste is unsustainable — and many institutions believe that EPR is vital to developing the circular economy.
The European Union has made it a key part of its Circular Economy Action Plan. In the next seven years alone, the EU will introduce about 30 new circular economy regulations for producers.
We have championed Extended Producer Responsibility (EPR) since the beginning — and we're now actively involved in its global expansion.
Here's what else we hope to achieve:
We've already collected over 10 million tonnes of waste batteries, electronics and packaging. We want to put the next 10 million tonnes of resources that we collect for our clients back into circulation, helping them close the loop and gain stewardship of these materials.
We want to show clients how to design more eco-friendly goods and packaging, and to use cleaner chemicals.
We want to keep on developing the solutions and technologies that strip costs and complexity from EPR, as well as helping governments and companies achieve their environmental goals.
In the very near future, when producers are responsible for many more end-of-life products, we want to take on these new responsibilities for them… wherever they need us in the world.
As established and experienced experts in EPR, operating internationally, we have a major role to play in this economic and environmental transformation.
Ready to get on board?
Looking to take an international approach to environmental and chemical compliance? As a global partner, we can offer a holistic package of takeback, consulting, and software solutions to transform your business and operations.
Manufacturers that are active in multiple markets face challenges for WEEE, batteries, packaging, and other waste streams. Add in the fact that each country has different obligations, and you can see why things can get a little complicated.
Multinational producers are confronted with complex and time-consuming registration processes. Coordinating membership applications, as well as contractual requirements with the relevant national authorities, authorised representatives and producer compliance schemes is a laborious process.
As EPR is now a worldwide concern for producers, we make it our mission to guide you through the web of legislation.
Our teams are on hand with unique programmes for managing chemical and environmental compliance, ready to support businesses across the world.
Countries covered in 2022
Countries covered in 2022